The Psychology Of Relationships
Sexual Problems - Men
There are many possible consequences to experiencing intense anxiety, including sexual problems of all kinds.

For example, premature ejaculation is often thought of as a problem that is stimulated by excessive anxiety, causing the nervous system to become too aroused too quickly, and therefore causing the man to reach the point of no return, or point of ejaculatory inevitability, faster than either he or his partner would like.
But what we do not generally recognize is the potential for anxiety to cause non-existent ejaculation, which is in many ways an interesting contrast to premature ejaculation. (Check out the causes of delayed ejaculation here.)
You see, while delayed ejaculation is on the surface completely different to premature ejaculation, the fact of the matter is that these two conditions have a lot in common.
To start with, premature ejaculation is caused mostly by emotional difficulties. And the same is true of delayed ejaculation, which is generally caused by intense anxiety, or by intense anger which is repressed.

Now in both cases the man is disconnected from his true sensitivity, disconnected from his true sexual arousal, and disconnected from the true nature of his own sexual being.
What this means in practice is that he is being driven by emotional input that is beyond his control, in one case (premature ejaculation) because he has a conditioned response causing him to be excessively anxious, and in the case of delayed ejaculation, a conditioned response causing him to disconnect from his feelings so much that he cannot register how aroused or unaroused he is internally.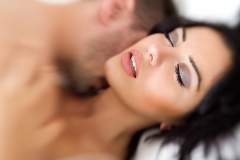 Now in this situation, a man is not going to be able to control his ejaculation because he has no sense of how near or far he is from the point of no return. If he doesn't know how aroused he is he can't judge how to modify his sexual activities so that he can either decrease or increase the level of stimulation and arousal he receives.
Without such knowledge, control of the man's ejaculation may well be way beyond him. In particular, in the case of delayed ejaculation, if the man is failing to register his arousal, and doesn't know it, he's facing "a double whammy" which could render him completely unable to reach the point of orgasm and ejaculate.
Passionate marriage

Experts have discussed at great length the reasons for delayed ejaculation in relationships, and it's clear when you read the more enlightened accounts from sex therapists working in this field, that the main cause of delayed ejaculation is disconnection from feeling, disconnection from self, and disconnection from the partner.
So what of the obvious question: how is a man to overcome delayed ejaculation when the essence of the problem is that it's caused by disconnection from self?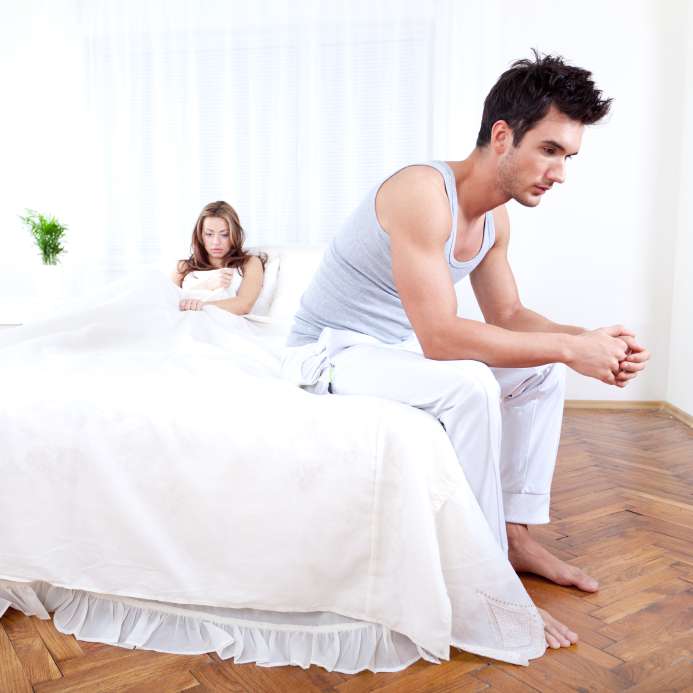 The answer seems to be that one of the things a man has to do to enable himself to ejaculate normally during sexual activity is to regain a sense of connection with his body.
Classically, sensate focus exercises have been prescribed by sex therapists to achieve this, on the grounds that the man is able to reconnect with the physical stimulation leading to sexual arousal.
However David Schnarch, author of passionate marriage, which you can find at www.passionatemarriage.com , argues that in fact intimacy is not achieved by such exercises, but by a rigorous and authentic exposure of the self to the partner, and that through such rigorous exposure, one can find an intimate connection and love and sexual activity that is satisfying to both partners.
Last updated 20.04.22